DISPOSABLE NOSECLIPS
In its joint statement on standardization of lung function testing, the ATS/ERS Task Force recommends the use of a nose clip or manual occlusion of the nose during most spirometry maneuvers, and specifically encourages use of nose clips during VC measurement
and inspiratory testing.
Futuremed's disposable nose clips are a comfortable way to keep the patient's nose closed during spirometry. Foam pads ensure patient comfort, while a spring action mechanism keep the nose clip firmly in place.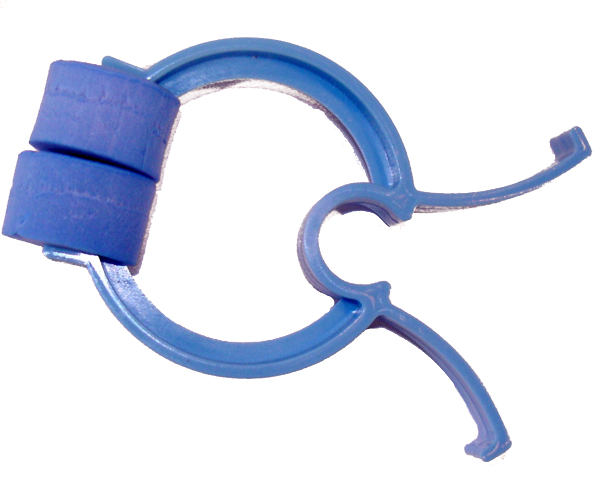 Overview

-  Hygienic
-  Inexpensive
-  Comfortable





Order number 

39290 - Disposable Noseclips, 

Pack of 100



To order, call 1-800-222-6780, or

 click here to send us an email